HELP YOUR CUSTOMERS TAKE THE DIFFICULTY OUT OF THE ROOF COATING PROCESS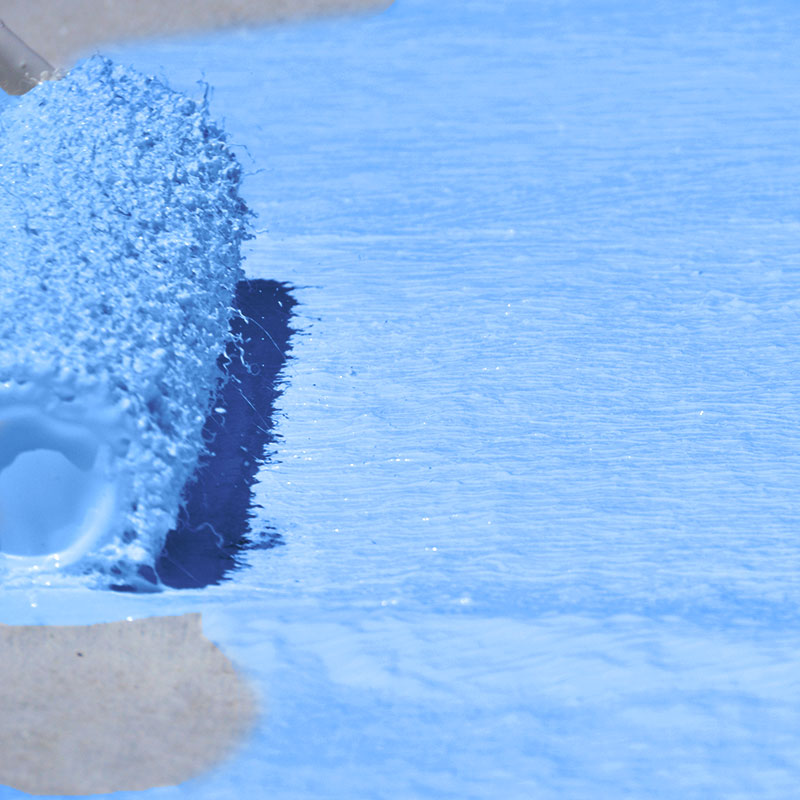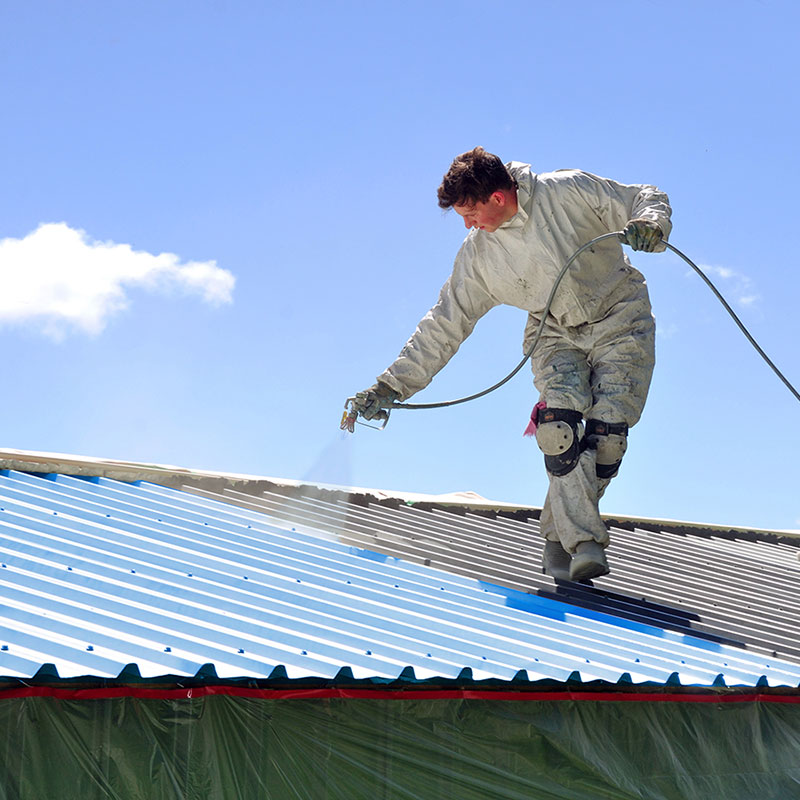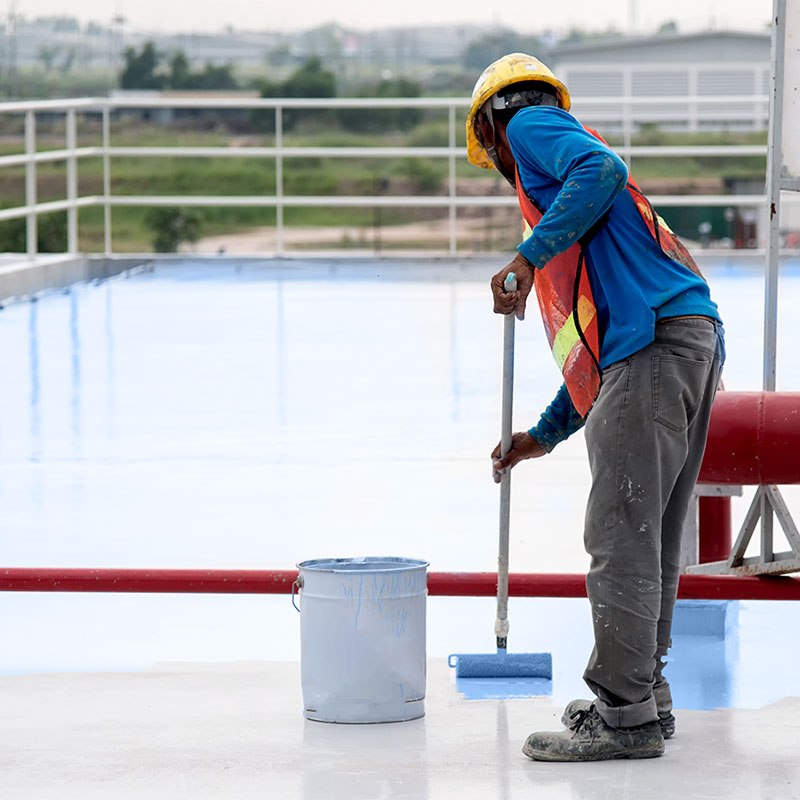 Color Guide Applies Blue and Dries to Ultra White.
Color Guide is a disappearing dye, custom formulated for elastomeric roof coatings that provides a temporary blue contrast upon application and transitions to a bright white finish. Full dissipation usually occurs within 24 hours under strong exposure to sunlight but may take as long as 72 hours or more.  Extra thick application, low light, low temperatures, or high humidity may extend the rate of dissipation while bright sun, high temperatures, and dry conditions may cause the color to dissipate much faster.
Product Benefits:
Provides visual guide during application, especially upon 2nd coat coverage
Eliminates waste while ensuring 100% coverage
Maximizes application efficiency
Reduces glare and painting fatigue
Can be custom formulated for any acrylic or silicone elastomeric formulations
Does not affect product performance